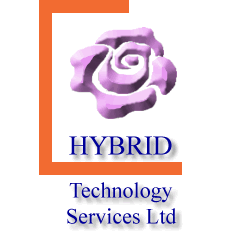 Enhancing Your Environment
We at HTS seek to apply Vacuum Plasma Technology as a Hybrid solution across the full breadth of engineering industries

The Potential of Gas Plasma

RF vacuum Plasma, an environmentally friendly process that can enhance many manufacturing enviroments. Some of the benefits of Plasma processing are:

Elimination of waste streams, dirty process's or hazardous materials.
Improved material characteristics, component performance, and product longevity.
Fast processing, reliability with perfect consistentency.

Discover how our range of Vacuum Plasma Equipment or our Subcontract Service can benefit your manufacturing process and environment.

Examples of RF Plasma Solutions

About HTS Ltd
HTS is an independent company which has been providing a subcontract plasma service for over ten years. During this time we have established a reputation for technical excellence in the application of plasma for a multitude of materials and components.

HTS are the UK representative for Advanced Plasma Systems Inc. part of the Nordson Plasma Group, which encompasses March Instruments.

These Nordson partners, manufacture a wide range of vacuum plasma machines, from small bench top units, to large reel to reel machines, suitable for many engineering requirements.

Our "can do" customer focus, enables us to meet the today's industrial challenges, with the solutions of the future. Contact our sales department and allow HTS to tailor a plasma solution to enhance your product and environment.




Contact Us
Hybrid Technology Services Ltd.
Falcons Gate Dean Road
Yate Bristol
United Kingdom
BS37 5NH
TEL: +44 (0)1454 324511
FAX: +44 (0)1454 315126